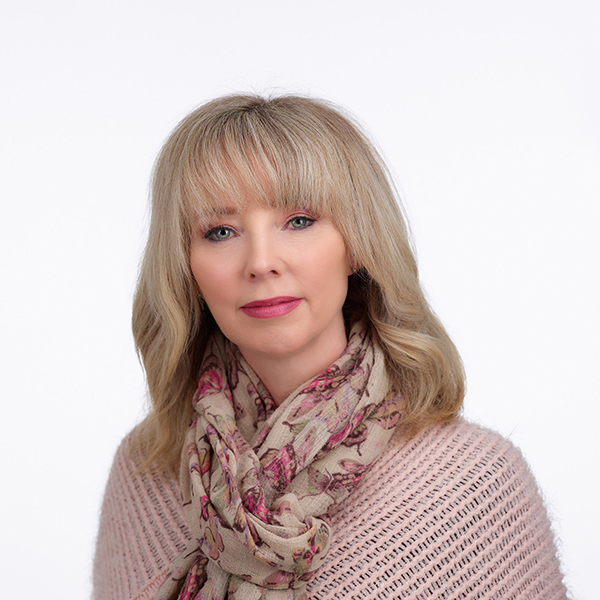 ---
Nicola Lane
Psychotherapist, Trauma Therapist and Counsellor
Nicola is a Psychotherapist, Trauma Therapist and Counsellor. She is the Director of Bayside Wellness, providing the best possible treatment and evidence based therapeutic services for a wide range of mental health conditions and life issues, for individuals, organisations, and extensively in her private practice.
Nicola brings with her over 30 years of experience in case management, conflict intervention & resolution, anger management, human resources, career and life skills coaching, industry staff training, counselling and therapy. As a therapist, she consults in the corporate sector, government sector, and across the health and wellbeing industry.
Nicola collaboratively works together with other health professionals, sharing the philosophy, "We Just Want You to Get Well and Thrive".
Nicola specialises in the treatment of anxiety, depression, addictions, trauma and post-traumatic stress disorder (PTSD and Complex PTSD), in adults and adolescents. Nicola is an EMDR (Eye Movement Desensitisation and Reprocessing) Practitioner and frequently works with a range of allied health professionals, including psychiatrists, psychologists, chiropractors, physiotherapists, dentists and GPs, at Private Mental Health Hospitals, and at various Medical and Wellbeing Centres.
In addition to private practice, Nicola provides tailored EMDR Trauma Therapy Programs and Health & Wellbeing Programs for military veterans and their families, victims of crime, sexual assault, domestic violence, court hearings and Workcover.
---
How We Work
Nicola's approach when working with clients utilises a wide range of therapeutic approaches, which are supported by clinical research. Nicola's work is grounded in Trauma, Anxiety & Depression, EMDR Therapy, Cognitive Behavioural Therapy, Dialectical Behaviour Therapy, Resource Therapy, Acceptance and Commitment Therapy, Mindfulness, Clinical Hypnotherapy, Counselling and Life Coaching.
Nicola has developed her own style and implements different techniques that are individually tailored to the personality and needs of each client. Her stance of curiosity and acceptance, with a warm, compassionate approach, free from blame, judgement, or criticism, enables clients to feel safe to address the issues impacting on their lives.
In addition, Nicola is a trained EMDR therapist. EMDR (Eye Movement Desensitization and Reprocessing) therapy is a type of psychotherapy that assists people in working through distressing and disturbing emotions, which may be from a range of traumatic life events, situations, memories and / or environments.
EMDR therapy has been around for over 30 years and is evidence based. According to the World Health Organization (WHO, 2013) Guidelines for the management of conditions that are related to stress, EMDR therapy and CBT trauma focused therapy are the only psychotherapies recommended for children, adolescents and adults with PTSD.
EMDR therapy was originally developed for PTSD and research is continuing to support its use for a variety of psychological issues. PTSD is not only associated with things like war or crime, it also includes trauma from car accidents, child abuse; emotionally, mentally, psychologically and physically, family violence, medical interventions and natural disasters. Other traumatic events that may be effectively processed with EMDR may include difficult life events related to loss, humiliation, shame, blame, rejection, criticism, abandonment, isolation, exclusion, childhood psychological, emotional and physical trauma, or other distressing moments.
---
---
Qualifications and Professional Associations
EMDR (Eye Movement Desensitisation and Reprocessing) Practitioner – https://emdraa.org/find-a-therapist
Resource Therapy Practitioner (Resource Therapy International)
DBT – Dialectical Behaviour Therapy Practitioner Training (Mental Health Australia)
ACT – Acceptance Commitment Therapy – Dr Russ Harris
Brainspotting Trauma Therapy – Brainspotting Australia Pacific
Dip Hypnotherapy – Academy of Hypnotic Science
Member of EMDRAA (Eye Movement Disensitisation and Reprocessing Association of Australia)
Clinical Member of AACHP (Australian Association of Clinical Hypnotherapy & Psychotherapy)
Member of Resource Therapy International
---
Are you ready to make a change?
You are very welcome to get in touch, for any enquiries or questions you may have, or to schedule an appointment.
---
---